The Arts Recovery Toolkit Resources
The arts and culture industry has suffered hugely over the past year. We decided to put together a series of resources that will help the industry get back to some form of normality very soon. We have guides that cover a range of topics from re-opening safely to fundraising considerations and working with volunteers to special podcast episodes.
With help with the Arts Working group and other experts in the industry we hope that these resources will help organisations as they plan to re-open once more.
If you would like a copy of each of the guides, please click below, enter your email address and you'll we'll send you an email shortly afterwards with everything included.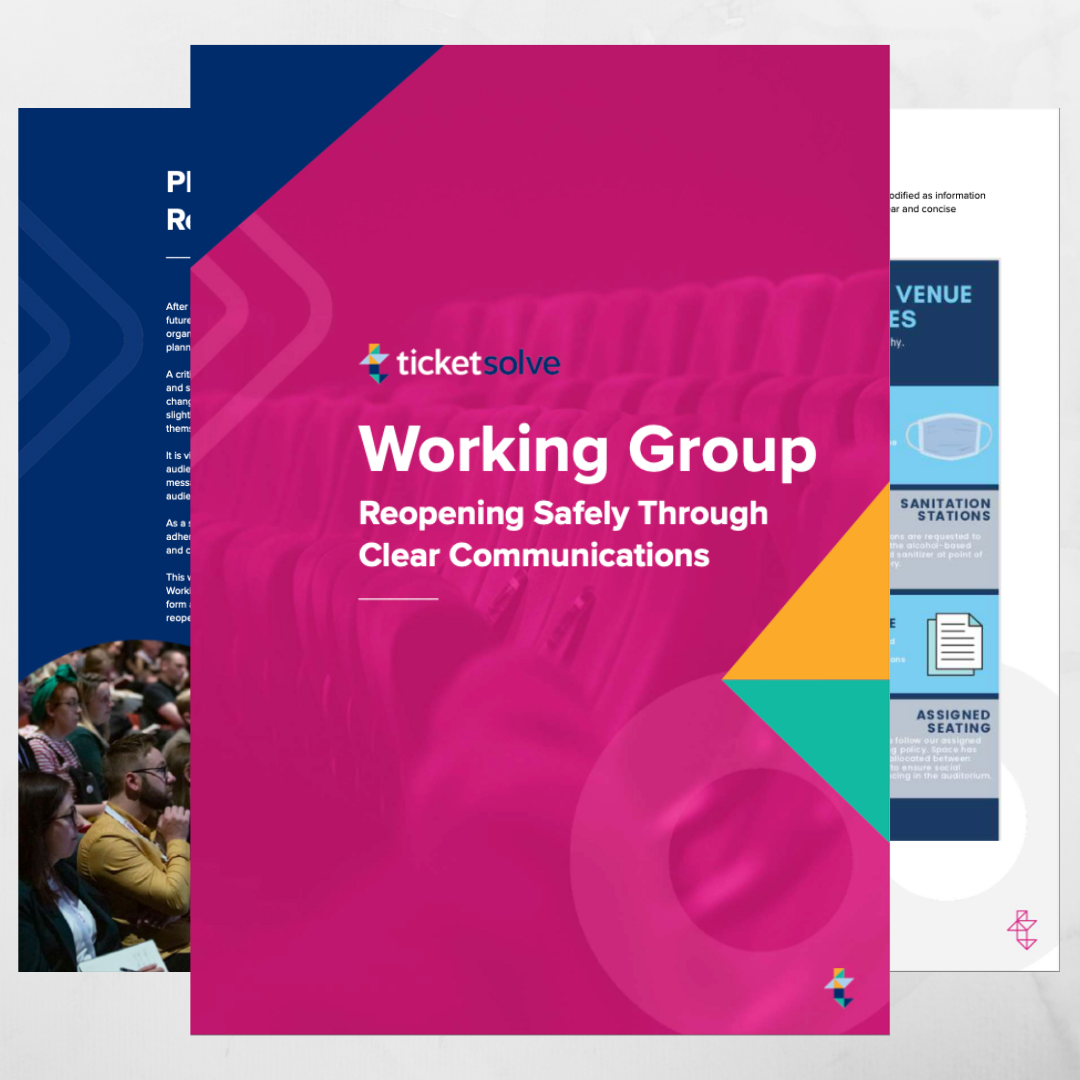 The Arts and Everything In Between Podcast
It's tough but rewarding working in the arts and often so busy you have little time to share with your peers and investigate new ideas. Every two weeks join arts industry native Nick Stevenson as he interviews arts industry experts getting their take on the biggest issues facing the arts world today. There will be ideas to try, practical tips, lots of learning and of course - lots of laughs. If you work in theatres, venues, festivals or the arts and cultural sector this podcast is what you need!
The last number of months have featured special episodes devoted to navigating the new normal facing the arts. You can listen to each episode by clicking below.